How Our Experts Mitigate Water Damage In Your Brandon Commercial Property
5/16/2019 (Permalink)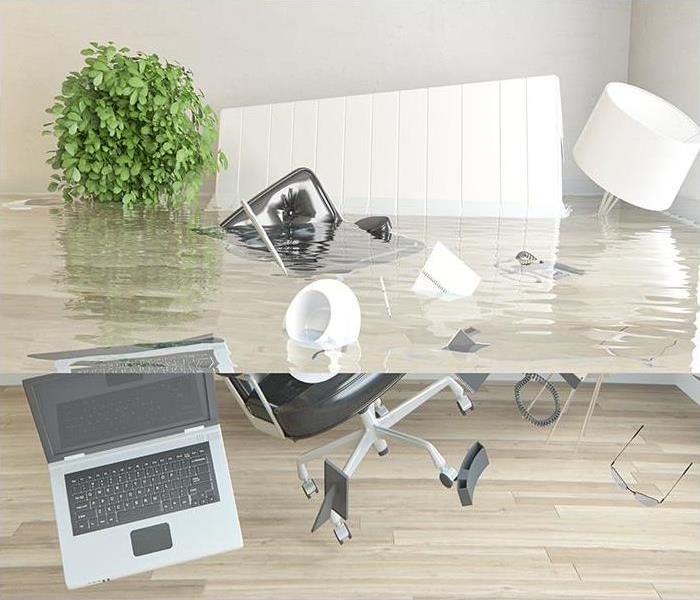 Call (813) 741-3473 to protect your property when your office complex needs professionals who want your business to succeed.
Mitigating An Office Complex's Commercial Water Damage In Brandon Often Requires Two Types Of Dehumidifier
When several floors of your office complex end up soaking wet because of a broken restroom pipe in an upper floor, your tenants' business operations in Brandon can also suffer. Continuing to use their rented space while wet can create tension between employers and employees as well as between you and those paying rent.

Many businesses in Brandon with commercial water damage trust SERVPRO. We mitigate and restore all types of structures in the local area, making facilities usable again, "Like it never even happened."

Water damage requires the ongoing use of dehumidifiers. When SERVPRO technicians first show up at your complex's doors, removing any puddles or standing water occurs soon after. Once these wet areas seem barely damp, SERVPRO technicians unload air movers and other drying types of equipment. Working as quickly as possible means less damage occurs throughout the building.

Some of these pieces of equipment work best during different stages of the mitigation process. Dehumidifiers come in two main styles. One, the refrigerant dehumidifier, comes in two sub-types.

Regular refrigerant dehumidifiers work better within a specific range when humidity levels are at their highest, such as immediately after a disaster. Low Grain Refrigerant, or LGR, dehumidifiers, can remove even more moisture from a waterlogged area of a building than regular refrigerant dehumidifiers and the other type.

SERVPRO technicians often switch LGR machines off when furnishings near dryness levels and use desiccant dehumidifiers to continue drying out structural elements. Desiccant machines are less powerful and work better at drying things more slowly.

Wood and many other building materials can sustain damage when drying happens too rapidly. To ensure that the interior of your complex dries out at the correct pace, SERVPRO specialists use different devices to measure the changes in moisture content taking place.

SERVPRO of Brandon / North Riverview sends out water damage specialists with certification from the Institute of Inspection Cleaning and Restoration Certification (IICRC) to mitigate businesses and help protect them from additional harm. Call (813) 741-3473 to protect your property when your office complex needs professionals who want your business to succeed.
Click here for more about Brandon.