What Kind of Damage Can Smoke Do to Properties?
10/28/2020 (Permalink)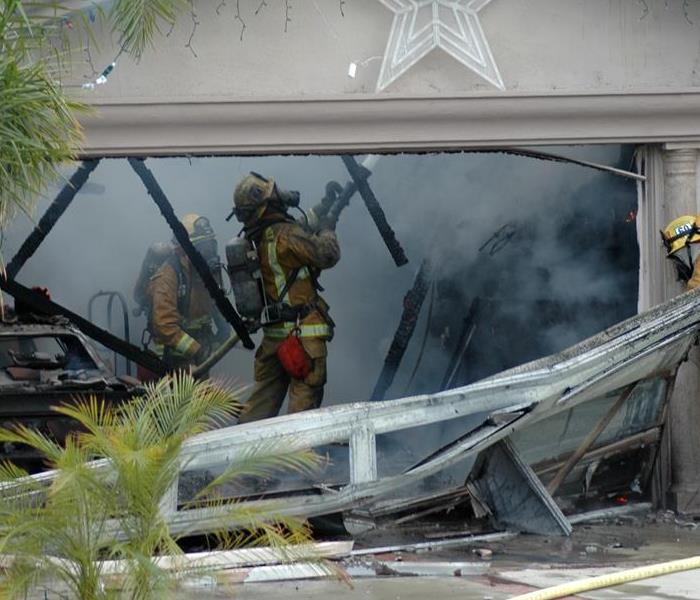 Fire damage and destruction to your Brandon home can be harder than expected. SERVPRO is ready for your call.
While combustion can often be one of the more devastating effects for Brandon homes, smoke can also be a destructive force that can impact the house in several ways.
Fires are an unexpected and terrible occurrence for Brandon homes. The combustion of structural materials and contents in your home produces smoke and soot that can spread quickly throughout the residence. Addressing these concerns where they are found can only happen once the fire has gotten extinguished, and the property has been handed back over to the owner from the first responders.
Smoke damage restoration for Brandon homes incorporates multiple approaches. Understanding what a property needs gets based on information gathered during the initial job scoping phase. Project managers and crew chiefs for our SERVPRO team can identify surface concerns, circulating particulates, and odors present in the house attributed to combustion. Our cleaning and restoration of fire-damaged homes often focus on three primary areas:
Surface Residues: With partial combustion creating threats like soot particles, smoke residues become a considerable threat for families. Depending on these soils' composition, multiple strategies exist to remove them, including emulsification, dissolving, and abrasive approaches.
Content Damages: Cataloging damage to contents determines if on-site cleaning is possible or relocation to our SERVPRO facility can benefit recovering personal belongings.
Lingering Odors: Smoke also impacts properties by leaving harsh, noxious odors in the property. Using actions like thermal fogging and equipment like ozone generators, we can neutralize smoke scents.
Will Reconstruction Be Necessary?
There are few instances with structure fires where reconstruction or repair is not necessary. We can implement these essential repairs, demolition, and full-scale build back with in-house contractors when needed.
Fires can be one of the most devastating disasters that homes contend with, but with a fast response from our SERVPRO of Brandon / North Riverview team, we can reduce total losses and customers' expenses. We work directly with insurance companies for efficient service. Give us a call today at (813) 741-3473.